Watmore Farm 31st Oct '21
The weather conditions for round ten of the series could hardly have been much worse with strong winds and heavy rain making it extremely difficult for the competing anglers at this excellent but exposed fishery.
Dave Mustoe rose to the challenge magnificently to record the heaviest match weight of the season to win the match by a country mile. Dave started on the method but after one carp decided to switch to the slow sinking bubble, a decisive move after which he went on to put 109-15-0 on the scales, a superb effort in such tough conditions. Not content with battering the opposition, Dave also won the specimen on the day with a carp of 11-6-0 to make it a nice double victory on the day.
The runner up spot went to Keith Gibson with 42-4-0, a catch which included 14lbs of skimmers plus five carp on the method feeder. Third was Fred Fairman who did very well but must've had a neck ache from watching his buddy Dave canning it on the next peg, and the section winners were Doug Read and Mike Smith.
All in all, it was a good match considering the circumstances and a big well done to everyone for toughing it out in such dreadful weather.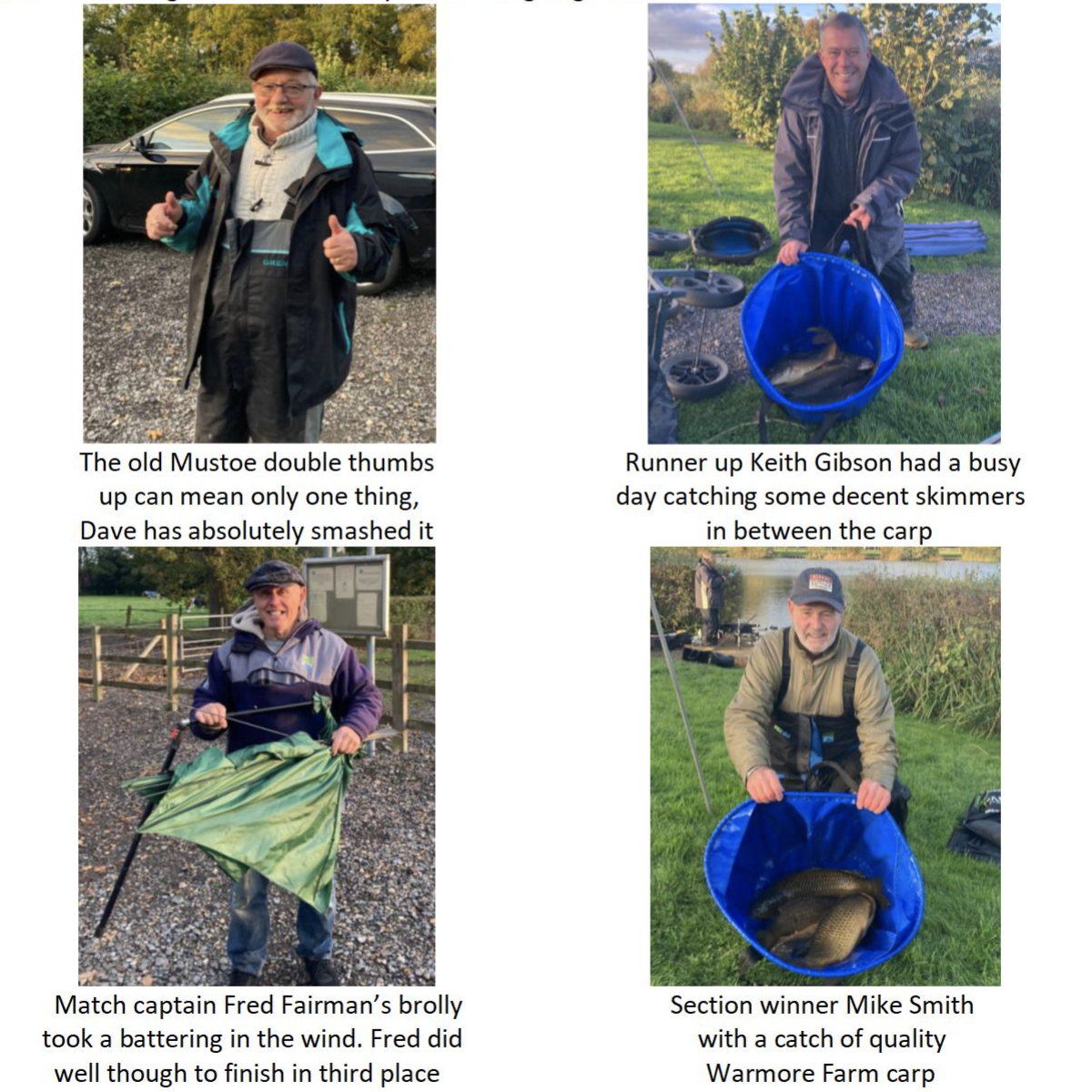 STATTO FACT
14 anglers fished