River Thames Molesey 24th Oct 21
The River Thames at Molesey was the venue for round nine of the series, and with the river nicely coloured and with good flow (although a little fast in some areas,) it was thought that bream were likely to play an important part in the result.
And so it was, as Alistair Christie notched up his first match win with the club with six bream plus a few roach for a total of 24-8-0, more than double the weight of his nearest rival. Alistair fished a groundbait feeder with maggot and caster hook baits to tempt the slabs and would have had even more but increasing numbers of sailing boats in his peg eventually made it impossible for him to fish effectively.
The runner up spot went to venue regular Mike Smith who had four bream on the pole feeder for 11-8-0 and third place went to Perry Fairclough who managed to find two bream for 9-7-0.
The section winners were Ryan Fairclough who had a bream and some small fish and Fred Fairman who also had a bream and small fish. Fred also won the specimen with his bream which weighed 5lbs.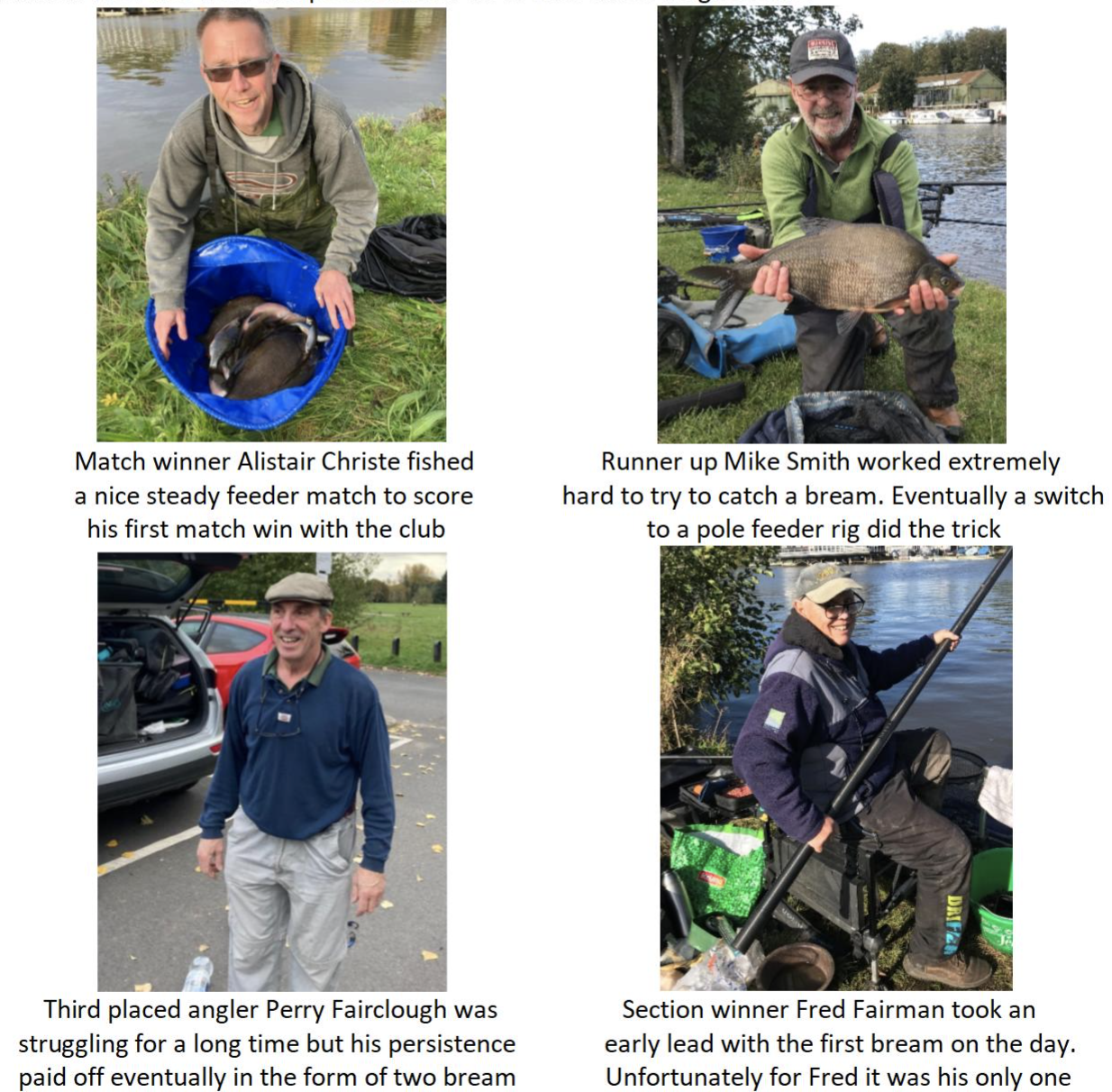 STATTO FACT
13 anglers fished
Total weight 66lbs 14oz
Average 5lbs 3oz per angler
MAN OF THE MATCH
Mike Smith