Wood Lane 20th Mar '22
The clubs latest match was at Wood Lane and with the weather improving and higher temperatures, so also the fishing improved. With the resident carp waking up, the fishing was much better, and with several of the top anglers in the championship race scoring high points, it means a really exciting last four matches remaining and a great finish to the series.
The match was won by Perry Fairclough with 84-2-0 followed by Mick Catten with 70-5-0, which included the specimen on the day, a carp of 16-5-0. Third place went to the ever-consistent Mike Smith with a level 46lbs. Perry fished a brilliant match to win comfortably, catching carp on the pole at 13m on 6ml pellets while Mick in second place caught with a mixture of baits – bread, pellet and maggot. Mike struggled for a while but persevered and caught very late in the day on pellet, and for most of the field it was a decent day's fishing.
The next match is at Royal Berkshire which is going to be an exciting day with it all to play for at the top. The latest news form Royal Berks is that the fishing is steadily improving there, so it should be good. Mike is 6.5 points ahead of his nearest rival Mickey, and has a lowest score of 26 points to drop, such has been the consistency of his results this series. Mick Catten has a 24 and three 25 points scores to drop in the last four rounds, and with four match wins to his credit, he's hot on Mike's heels. Who will be this year's club champion – Mike Smith or Mick Catten…? It's too close to call right now. Best of luck lads. It's on!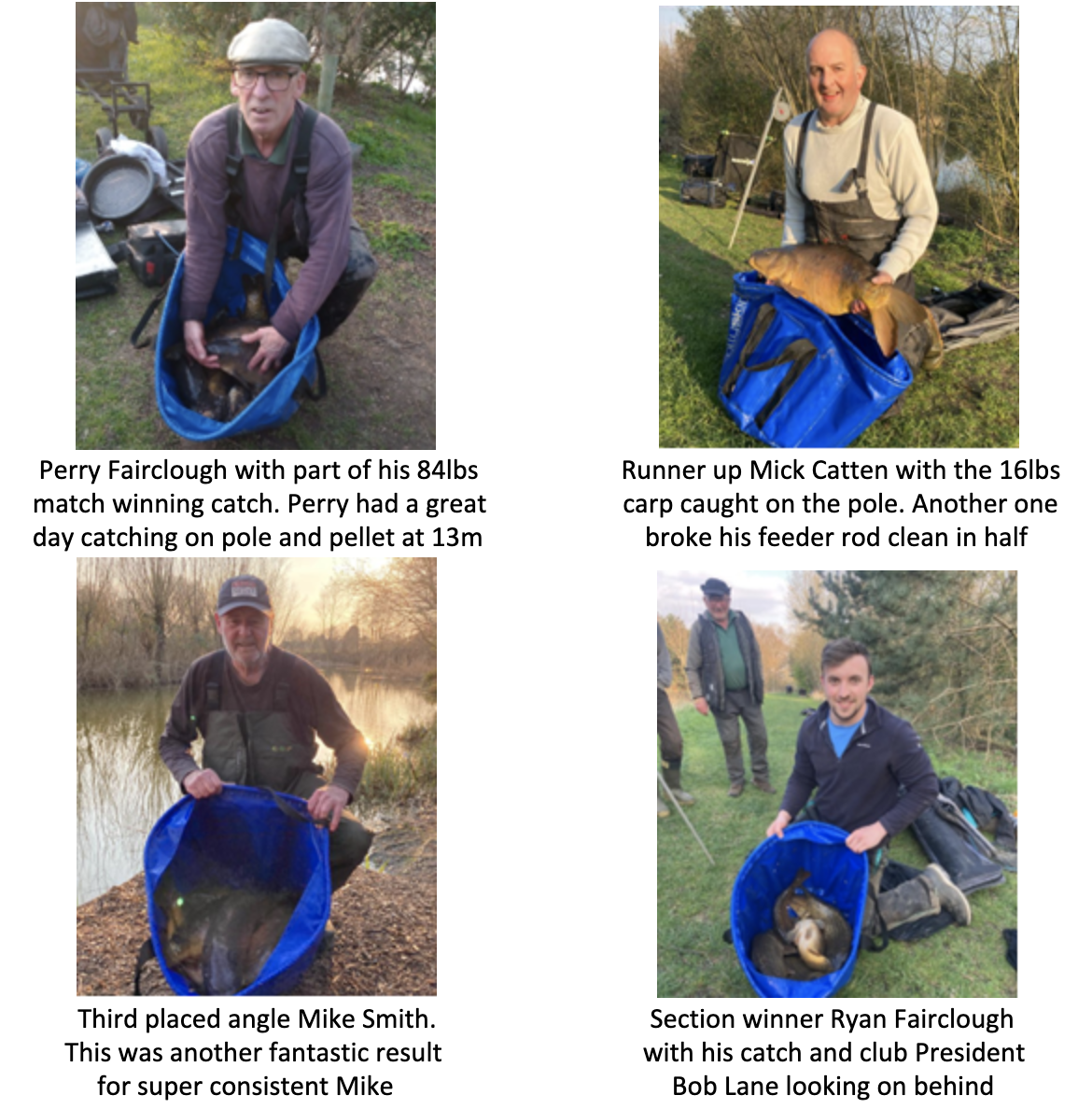 STATTO FACT
19 fished
Total weight 382lbs 7oz
Average per angler 20lbs 2oz