Pondwood snake 9th Jan '22
An excellent turn out of twenty-two anglers attended round fourteen of the championship series at the Pondwood snake on Sunday. A recent change from mild to cold weather conditions mean that the fishing was likely to be tricky and that's exactly how it turned out.
Dobbing bread turned out to be a key method with the top three anglers all scoring with this deadly winter tactic. First place went to Keith Gibson with three carp all caught dobbing bread, his first fish a seven-pounder caught on the far bank in the first minute of the match.
Runner up Jon Colman also had three carp which were all caught early doors dobbing along the far bank, and third place went to Stuart Pollmer who had four carp on the same method but also lost three which would have won him the match. Fourth place went to Mike Smith and the section winners were Stuart and Clive Bunday.
On reflection, this was a difficult match with some of the field struggling to catch a few small fish. But after hearing reports from other fisheries with many anglers failing to get a single bite, in comparison the venue held up very well.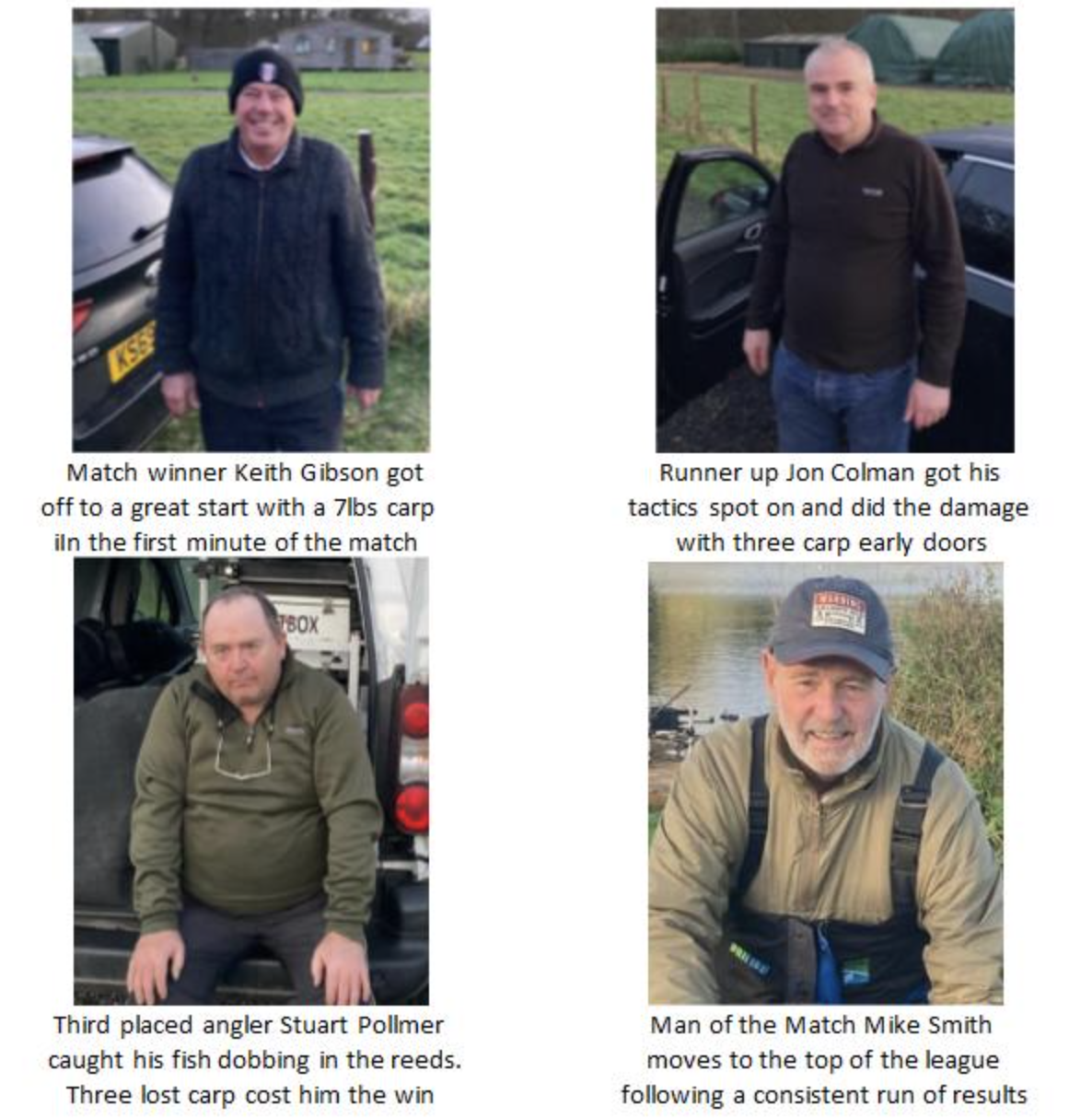 MAN OF THE MATCH
Mike Smith
STATTO FACT
Total weight 125lbs 2oz
22 fished
Average per angler 5lbs 11oz