Goldsworth Park 8th August 2021
Ryan and Perry Fairclough cleaned up on Sunday at the enigmatic Goldsworth Park, taking the top two places and the prize for the specimen.
It was Ryan who won the match with 33-8-0, a catch which consisted of seven bream, plus some skimmers caught by switching between the open end and window feeders with maggot on the hook. Ryan's dad Perry took the runner up spot with a 19-9-0 catch of bream and skimmers from the favoured floating island peg on the left hand bank, and It was Ryan won the specimen with a 5-4-0 bream to round off the day nicely for team Fairclough. Third place went to Dave Mustoe who had a late run on the method feeder with maggot on the hook, and the section winners were Richard Day and Keith Gibson.
The weather conditions were perfect for bream fishing, warm and overcast, with a good ripple on the surface of the lake. However, unfortunately, the bream hadn't read the script, and the majority of the field struggled to get a few bites or scratched around for some small fish.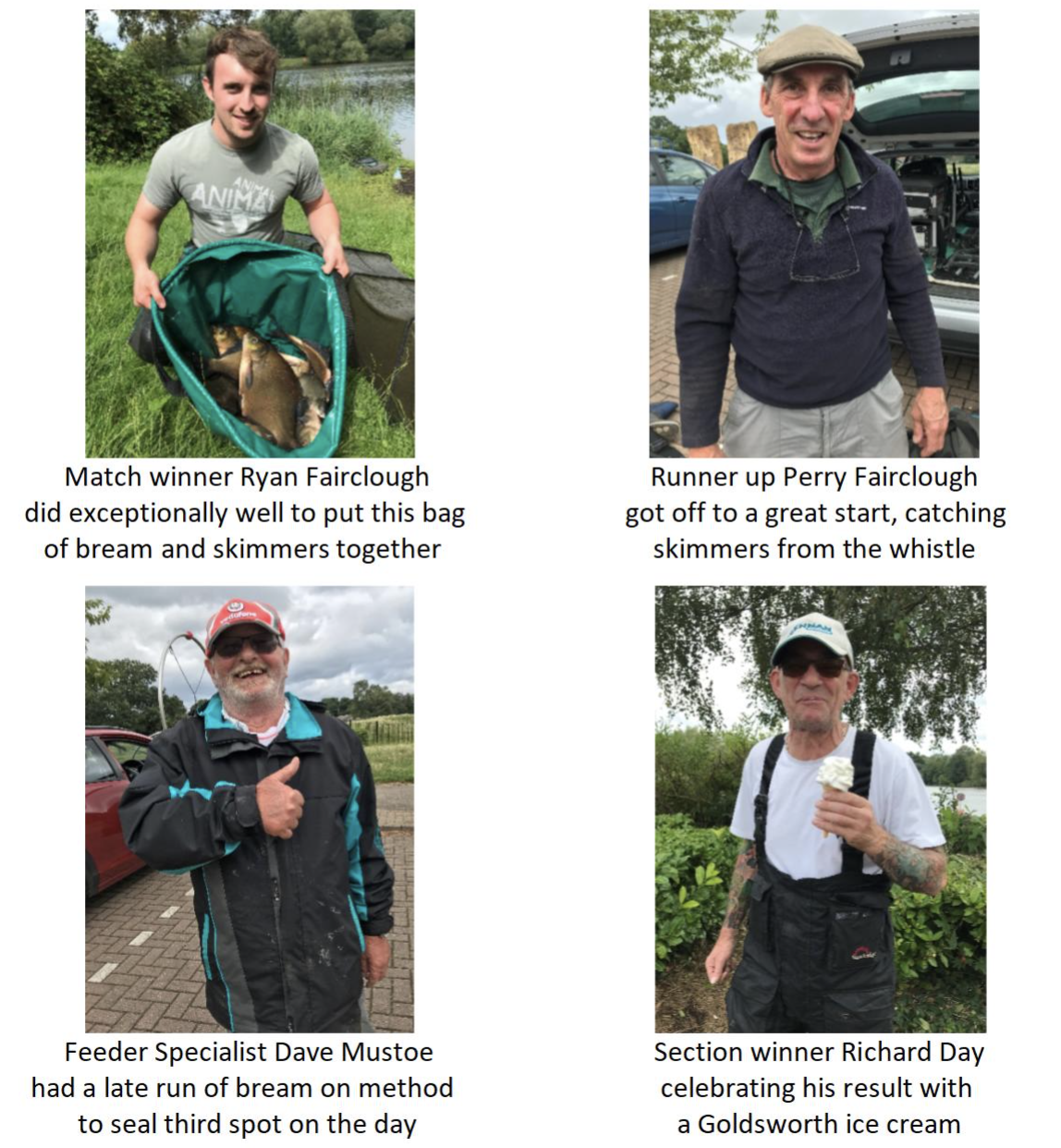 STATTO FACT
13 fished
Total weight 141lbs 2oz
Average 10lbs 1oz per angler