Marriners Pool 11th July 2021
The 2021/2022 championship series kicked off on Sunday at our very own Marriners Pool.
Hopes were high for a good match following several reports of large bags of bream and skimmers being caught here by some of the match group in the past couple of seasons. Unfortunately, as has happened with matches at this venue in the past, the bream seem to shut down, leaving many to scratch for just a few small fish.
Mick Catten was the only angler to find them in any numbers and had a match winning catch of nine for a total of 26-4-0, all caught on worm over worm and caster laced groundbait. This is Mick's second win in a row at this venue following his victory in the Gala match two weeks ago. The runner up spot went to Ron Chenery who had a late carp, and third place went to Simon Pavey who got off to a great start with three early bream on the slider but unfortunately for him it didn't last. The section winners were Fred Fairman and Richard Day, and the specimen was won by Mick Catten with a bream of 5-8-0.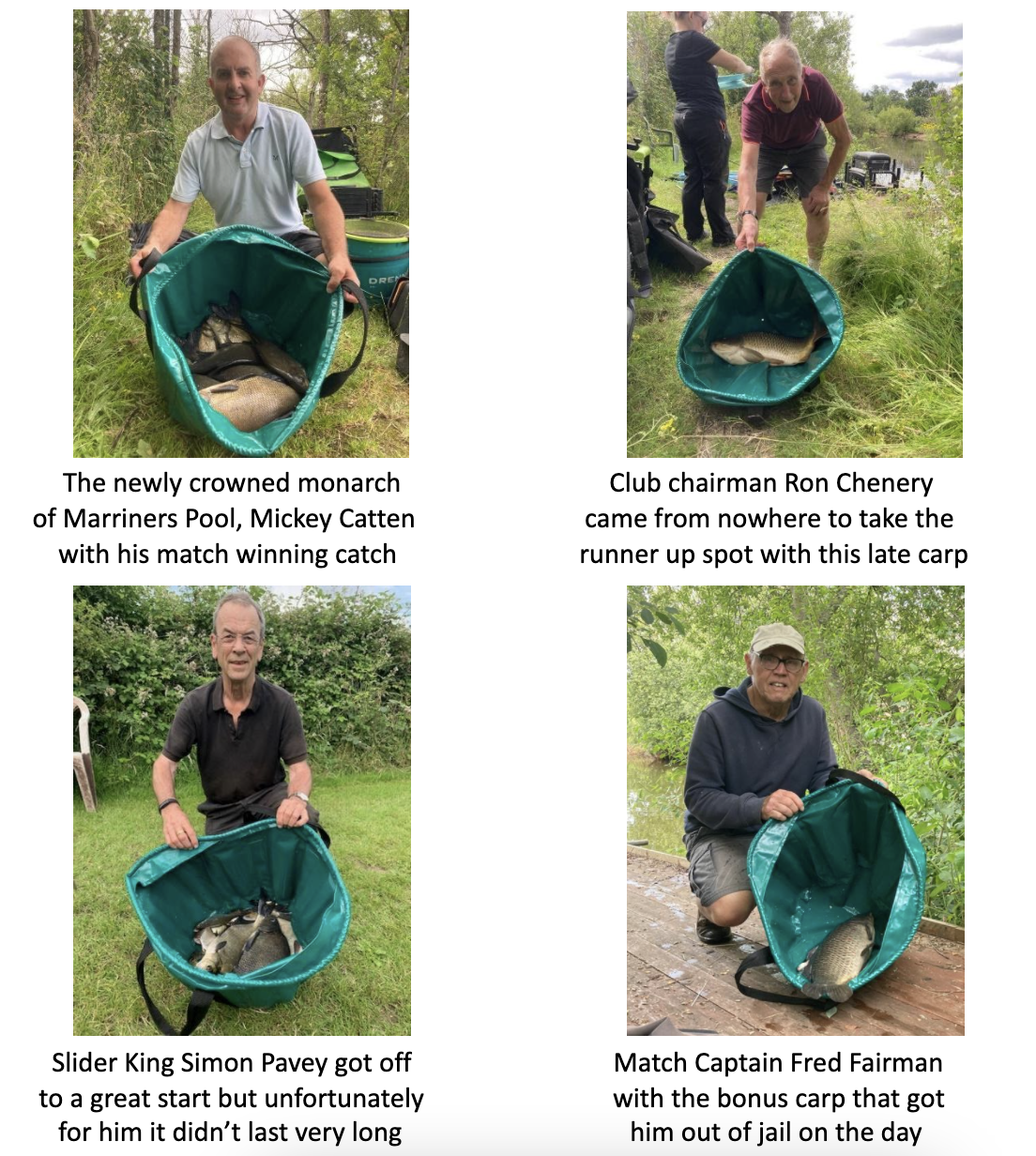 MAN OF THE MATCH
Slider King Simon Pavey
STATTO FACT
16 fished
Total weight 109-2-0
Average 6-13-0 per angler